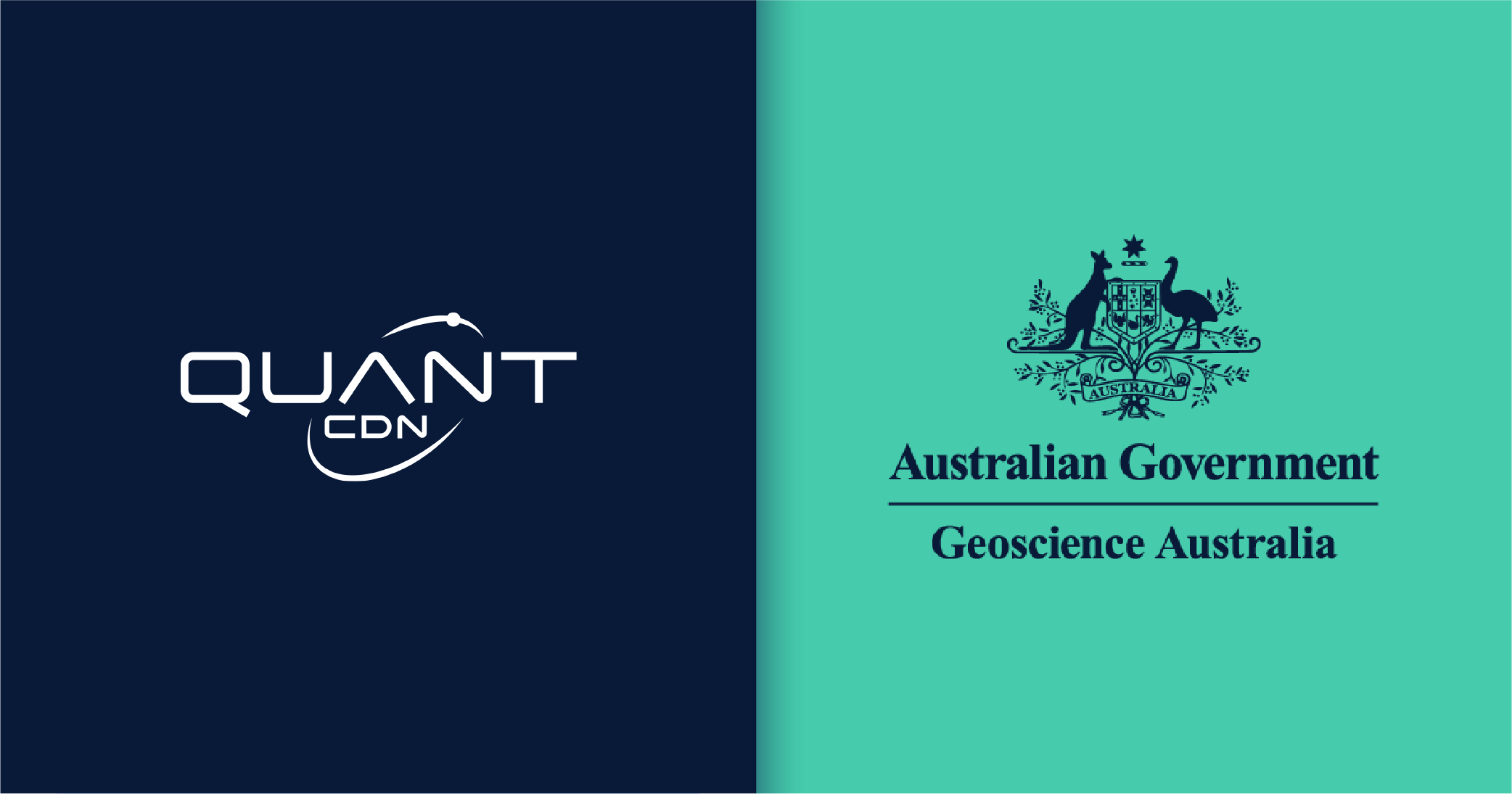 Challenge: Fragmented, outdated, and unwieldy technology
Geoscience Australia is a large and distributed organization with many programs, groups, and goals. Their web technologies and interfaces vary from site to site which creates for a fragmented user experience, more difficult maintenance, and siloed content. Their dated and disparate infrastructure also has suboptimal security and performance.
Solution: Consolidated, streamlined, and end user focused
The first step for Geoscience Australia was to standardize on a new tech stack that would address their current needs and be flexible to adapt in the future. The final technology solution is built on Drupal 9 for the backend CMS hosted on GovCMS PaaS, Vue.js/NuxtJS for the frontend design system, and Quant for static hosting and search.
Results: Robust, flexible, and beautiful
The new Geoscience Australia digital platform was made to simplify, unify, and scale. The first site launched on the platform is Digital Earth Australia.
On the backend, the content editors can mix and match to build any type of content they want from the design system components. They can also reuse content components across pages for consistency and easier maintenance. Drupal is hosted on GovCMS and locked down for better security.
It leverages the new design system beautifully to provide a useful and cohesive user experience. The static website, hosted on Quant, is not only pleasing to the eye, it's fast, secure, and reliable.
Security on the backend and the frontend
The decoupled architecture allows the Drupal 9 CMS to be protected and only accessible to content editors and site administrators. The frontend only serves static assets (markup, CSS, JavaScript). There is no database to exploit and no sensitive data waiting for hackers to extract. This greatly reduces the risk of the infrastructure and allows time for the development team to easily address vulnerabilities in the backend system if they arise.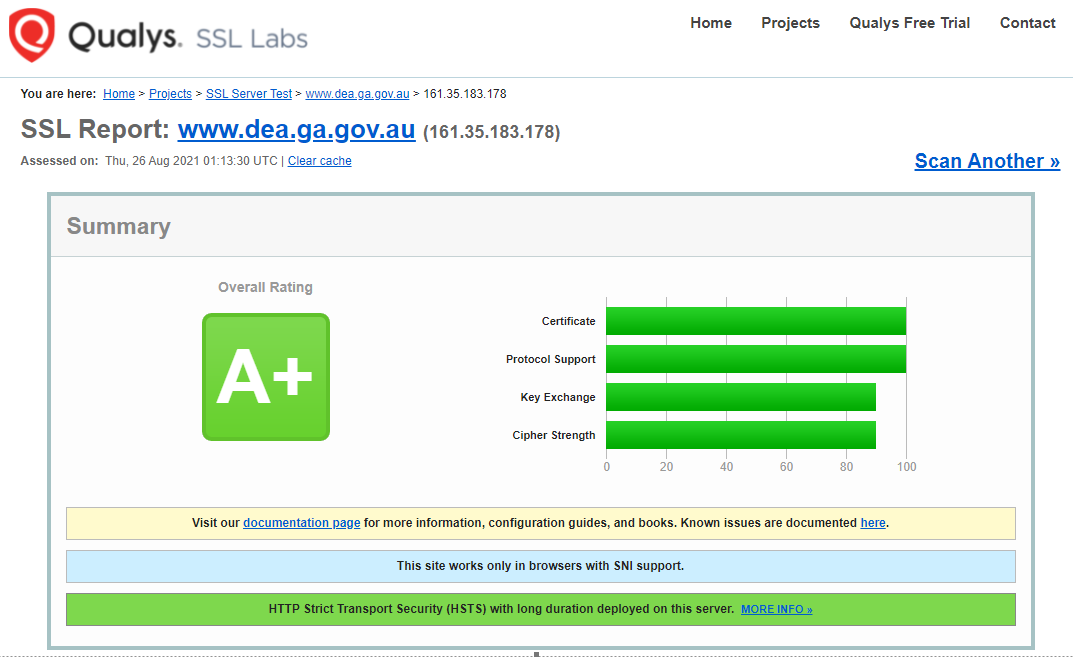 Consistent and engaging user interface
While Digital Earth Australia is the first site to launch on GA's new digital platform, more are coming soon. By standardizing on one flexible design system, each program can have a consistent look-and-feel while still customizing for their unique audience. The content components are flexible and pages can be laid out in infinite ways with these building blocks. The content teams can share content between pages and between sites for maximum consistency and reuse. Many of the components have extra configurability such as choosing from colors and layout options. A newer feature of the platform that will be shown off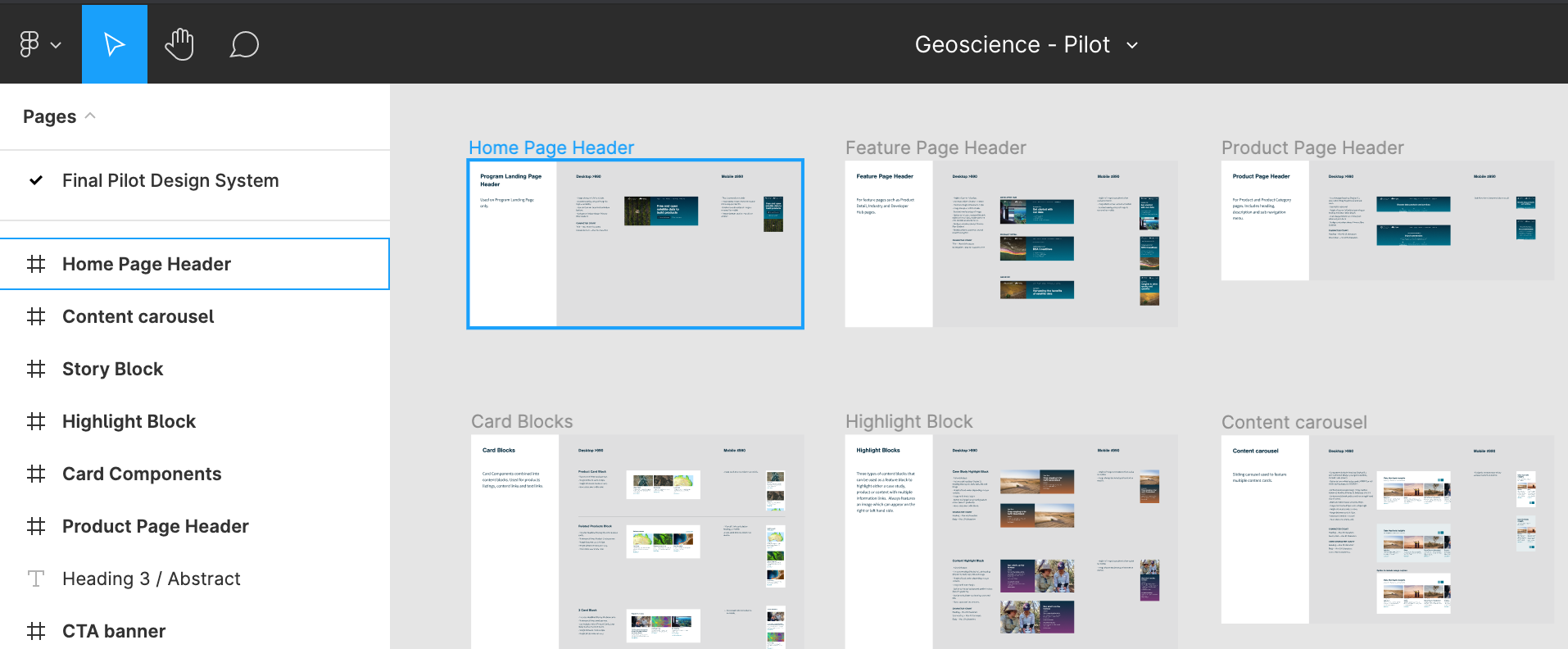 Faster, accessible, standards compliant, and search engine friendly
The previous Digital Earth Australia site used outdated technology and suffered from poor performance, accessibility, and search engine optimization (SEO). By building a design system from the ground up and focusing on best practices, the new Geoscience Australia digital platform surpasses most government websites in these important areas. The Lighthouse scores from the DEA home page shows how the site is shining bright.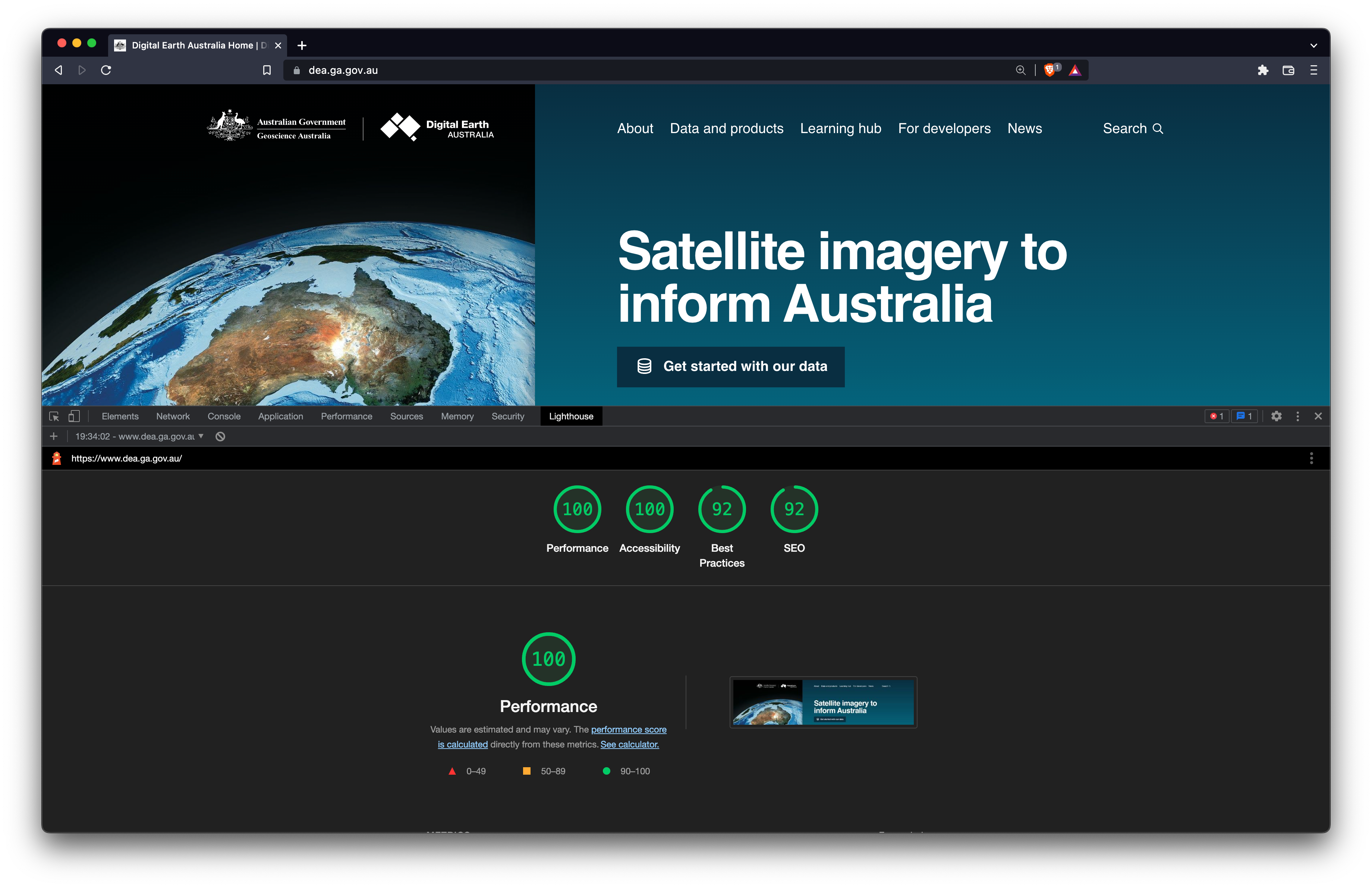 Extensible and robust unified platform for the future
The Geoscience Australia digital platform is flexible and extensible and allows new sites to be added to the system easily. More sites will be launched in the coming months for important programs like Exploring for the Future and Community Safety. Consolidating GA's sites on one unified platform will make their digital infrastructure easier and cheaper to maintain, while improving their carbon footprint for a greener technology stack.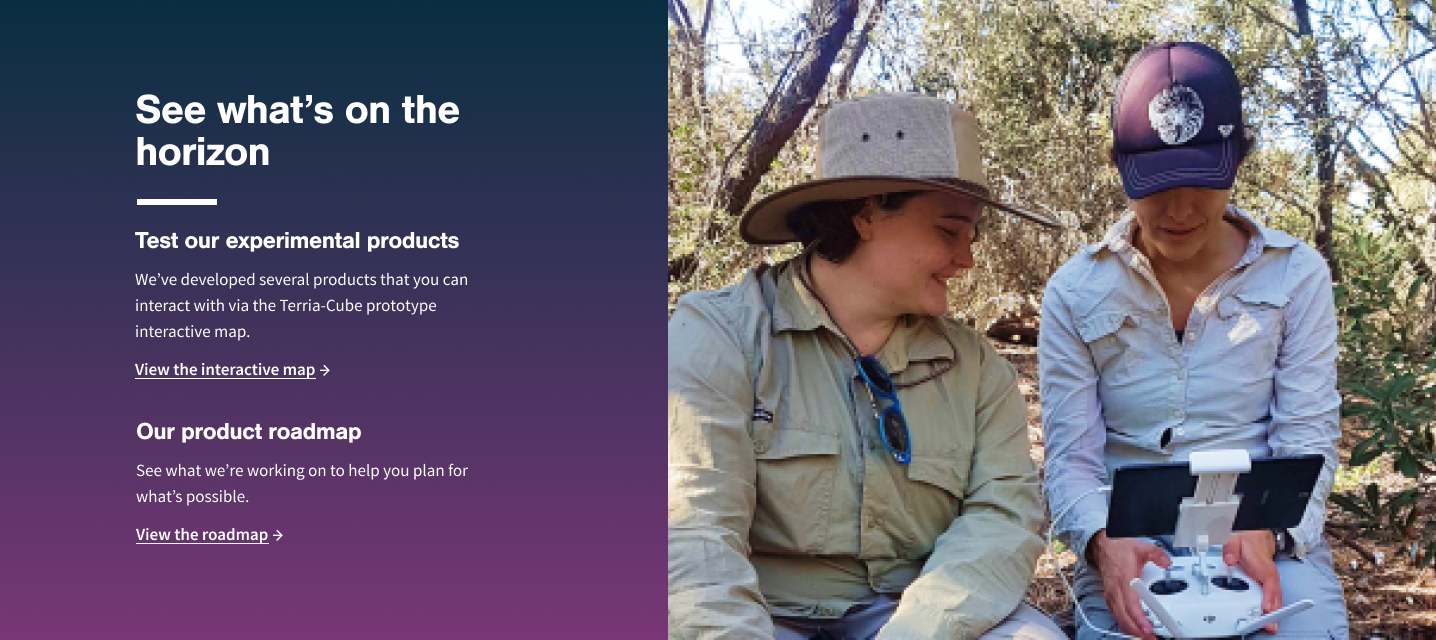 About Geoscience Australia
Since 1946, Geoscience Australia (GA) has been the leading governmental geoscience organization in Australia. GA focuses on Australia's geology and geography, and leveraging science and technology to understand the Earth to benefit Australian citizens. The high priority projects at GA are currently Digital Earth Australia (DEA), Exploring for the Future (EFTF), and Positioning Australia. Geoscience Australia has a diverse team who collaborate on government and industry projects.
About QuantCDN
Quant is a global static edge; a CDN combined with static web hosting. We provide solutions to help make WordPress and Drupal sites static, as well as support for all popular static site generators. Don't hesitate to contact us for more information about Quant. We'd love to connect!